Welcome to the Official Website for the Iselin Volunteer Fire Company #1
The Iselin Volunteer Fire Company #1 is one of nine fire companies protecting Woodbridge Township, which is New Jersey's fifth largest municipality encompassing 27 square miles and a population of 105,000 people. Our district, covering approximately six square miles, is quite diverse and includes high rise office and hotel buildings (APA, Marriott Renaissance, Days Inn), the Northeast Corridor's MetroPark train station, commercial occupancies and shopping centers, highways (Garden State Parkway, US Route 1, US Route 9), a chemical research and development facility (BASF), and residential units including apartment buildings, senior citizen complexes, and single and multi-family homes.
The Iselin Volunteer Fire Company #1 is all volunteer. We respond from two fire stations, and our members provide fire fighting and rescue services to the residents, workers, and visitors of the Iselin and Menlo Park Terrace sections of Woodbridge Township 24 hours a day, seven days per week. We have a proud 96 year tradition of dedicated community service dating back to our founding by concerned citizens in 1922.
Please take a tour of our website to learn more about your fire company and your firefighters, and get updated on our latest activities and the community events being sponsored by the fire company.
Visit us again soon to get the latest news and updates on our activities and, as always, stop by and visit us at the firehouse.
If you have any questions or comments, feel free to e-mail us at the link below.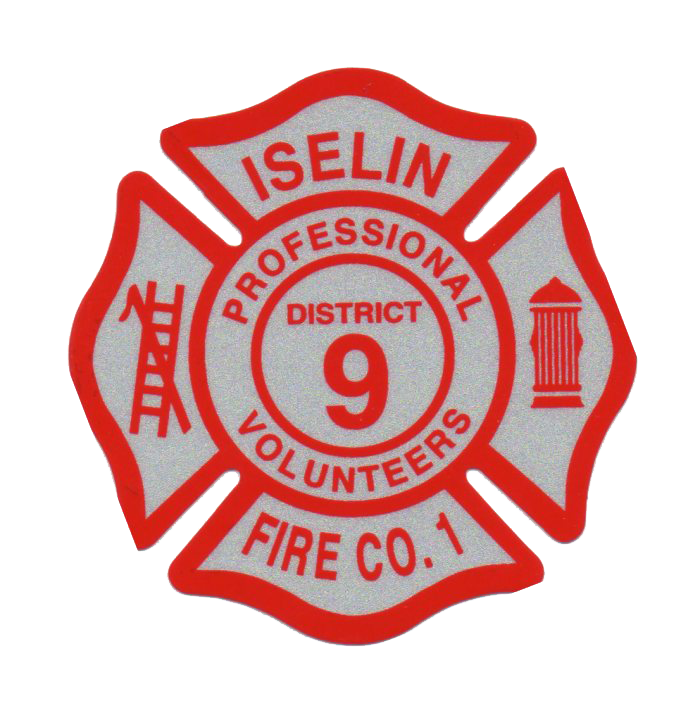 Your feedback is important to us! Feel free to sign the
guestbook
.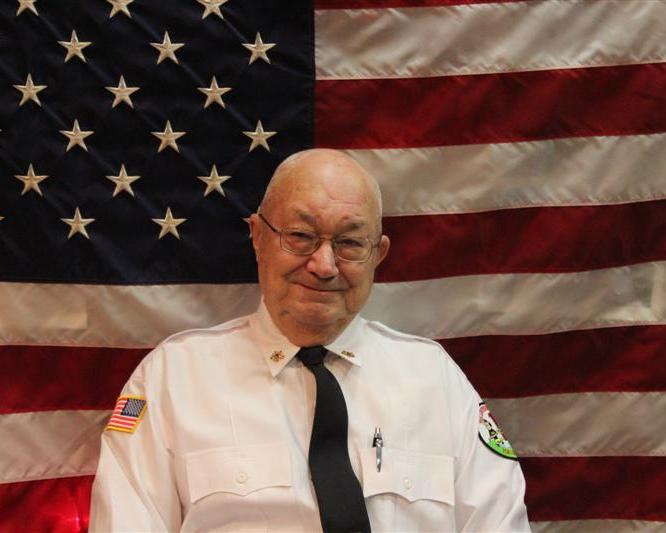 FF/EMT Jeff Joyce and FF Adam Karlin advance a hand line to attack the fire.

FedEx Van Burns

Deputy Chief Brian Bennett, August 20

District 9 was dispatched to a truck fire at Route 1 and Green Street. Upon arrival, Deputy Chief Bennett reported a FedEx delivery van well involved. The crew from Squad 9-6 extinguished the fire along with a second hand line from Engine 9-2. Engine 11-1's crew stretched a hand line to protect a car and delivery truck that was being exposed to the fire.... (Full Story & Photos)


Car Fire Snarls Shore Traffic

Deputy Chief Brian Bennett, August 10

On August 10, District 9 was dispatched to a car fire on the Garden State Parkway South. Upon arrival Deputy Chief Bennett reported a well involved SUV. Squad 9-6 arrived first due and stretched a hand line to quickly extinguish the fire. Two lanes of the Parkway were closed while fighting the fire, causing additional backups of traffic heading south towards the shore.... (Full Story & Photos)



FF/EMT Jeff Joyce stretches the hand line.

Heavy Rain and High Winds Cause Damage

Deputy Chief Brian Bennett, July 27

A strong micro-burst storm hit the area this afternoon. Heavy rains led to significant flooding, and high winds led to many trees being knocked down. The fire company responded to 17 calls, including several incidents where trees fell into houses.... (Full Story & Photos)

Police Unity Tour makes stop in Iselin District 9

Firefighter David Lullo, May 09

Iselin District 9 Firefighters joined with the Police Unity Tour Officers to Display the American Flag over the Memorial Site of Perth Amboy Patrol Officer Thomas Raji. This is the 10 Year Anniversary of his passing. The Police Unity Tour Travels from Ground Zero to Washington DC and makes Memorial stops along the way.... (Full Story & Photos)



Truck 9-2-4 Displaying the American Flag at the corner of Green Street and Route 1 South.


FF Adam Karlin and FF/EMT Jeff Joyce on the hand line.

Car Fire on Aspen Lane

Deputy Chief Brian Bennett, April 07

Districts 9 and 11 were dispatched to a car fire on Aspen Lane. Upon arrival, Deputy Chief Bennett reported a car fire. First due Squad 9-6 stretched a pre-connected hand line and quickly extinguished the fire.... (Full Story & Photos)

Nor'easter Keeps Department Busy

Deputy Chief Brian Bennett, March 12

A brutal Nor'easter with high winds and wet heavy snow kept the department busy. Over a three day stretch from March 7 through March 9, the department answered 83 calls for service!
... (Full Story & Photos)

Truck Hits Bridge Abutment

Deputy Chief Brian Bennett, January 24

Districts 9 and 11 were dispatched to Mile marker 131.4 Southbound on the Garden State Parkway for a motor vehicle accident. Arriving crews found a flatbed that hit the bridge abutment and rolled over onto the roadway. Crews from Squad 9-6 and Rescue 11 had to use the "Jaws of Life" to extricate the injured driver from the wreckage.... (Full Story & Photos)

We Mourn the Loss of Ex-Chief Roger Stewart

Deputy Chief Brian Bennett, December 12

It is with deep regret and sadness that we announce the passing of Ex-Chief and Life Member Roger Stewart on December 11, 2017.

Roger was a 53 year member of the fire company, and served as Fire Chief in 1972. At the time of his passing, Roger was serving the fire company as a Trustee and Relief Association representative. Roger also was a Korean War Veteran of the U.S. Navy.

Roger was a constant ... (Full Story & Photos)